MY REAL STORY
I believe that every one has his own practical experience story that shows his beginning of his work till what he is right now & which tell
the whole experience that he has got.
AHMAD A. ZADAH
Graphic Designer
Nationality : Persian
Language : Arbic + English
Place of Birth : Kuwait
Date of Birth : 3/1/1982
Status : Married, 2 Children
Mobile : +965 66262166
Email : az@ahmadzadah.com
Website : www.ahmadzadah.com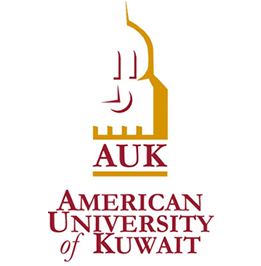 AUK CERTIFICATES 2007
American University of Kuwait
Adobe Photoshop Essential
Adobe Illustrator Essential
Adobe Flash Essential
Adobe InDesign Essential
Fundamentals of Web Design
Digital Imaging
Introduction of Multimedia
Multimedia Desktop & Web Publishing
Specialist in
Graphic Designer Specialist with 18+ years of experience in the management of the complete design process, from conceptualization to delivery, Expert at interdepartmental coordination and communication, Skilled with Adobe Creative Suite (Illustrator, Photoshop, InDesign) Microsoft Office and web design (HTML ,HTML5) by using MAC & Windows Computers.
- Work under high pressure.
- Respect the time.
- Ability to deal with various views.
- Ability to work as team worker.
- Understand customers needs.
- Public relation skills.
A brief about my works i am doning, Logos Design, 3D Floor Plan, Exhibitions Ads, Branding Package, Newspapers Ads, Roll Up Design, Sign Board, Web Design, Brochures, Flyer, Article Design, Magazines, Banners, Censorship, Car Ads, Products' Covers, Social Media & More.
AUK CERTIFICATES 2007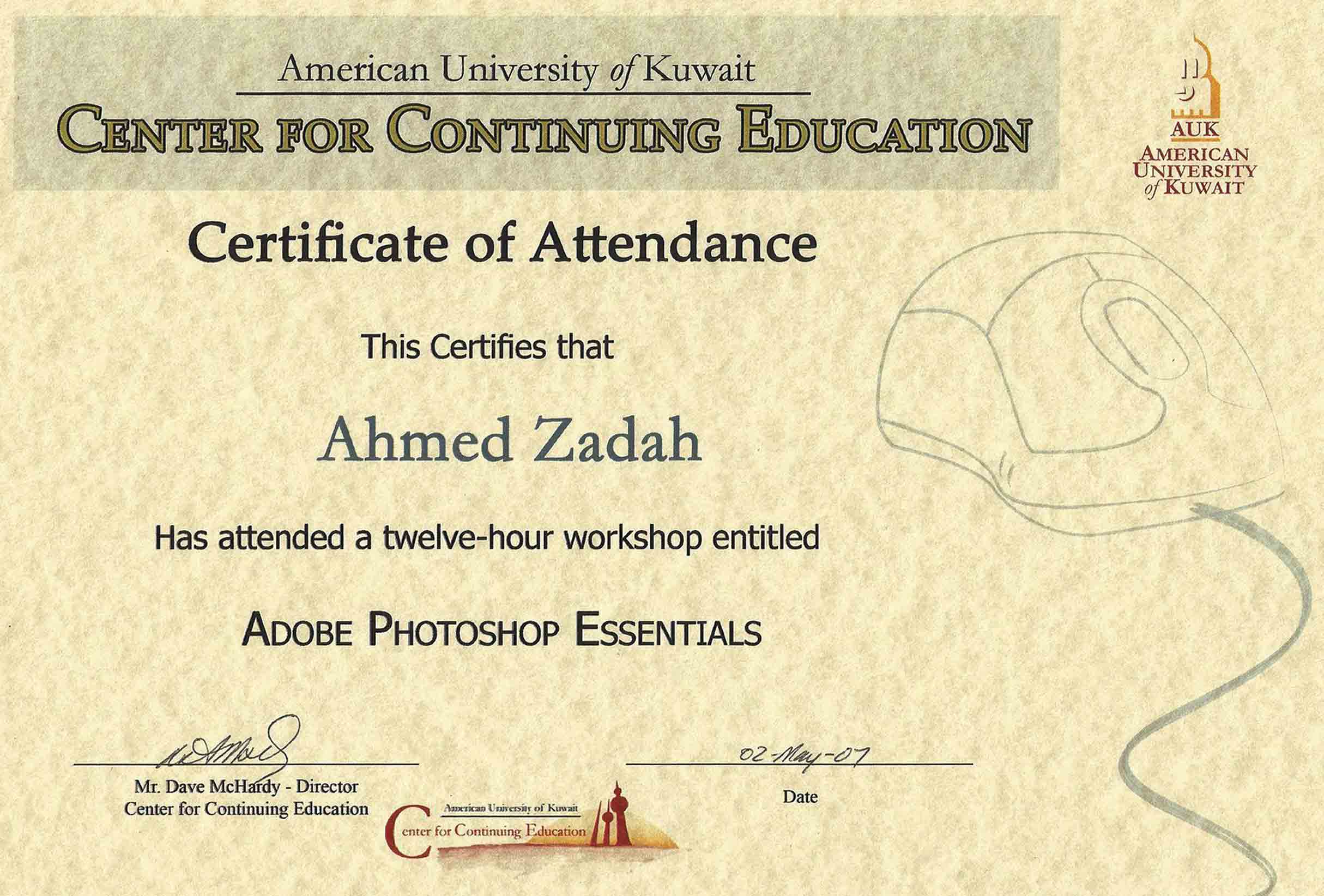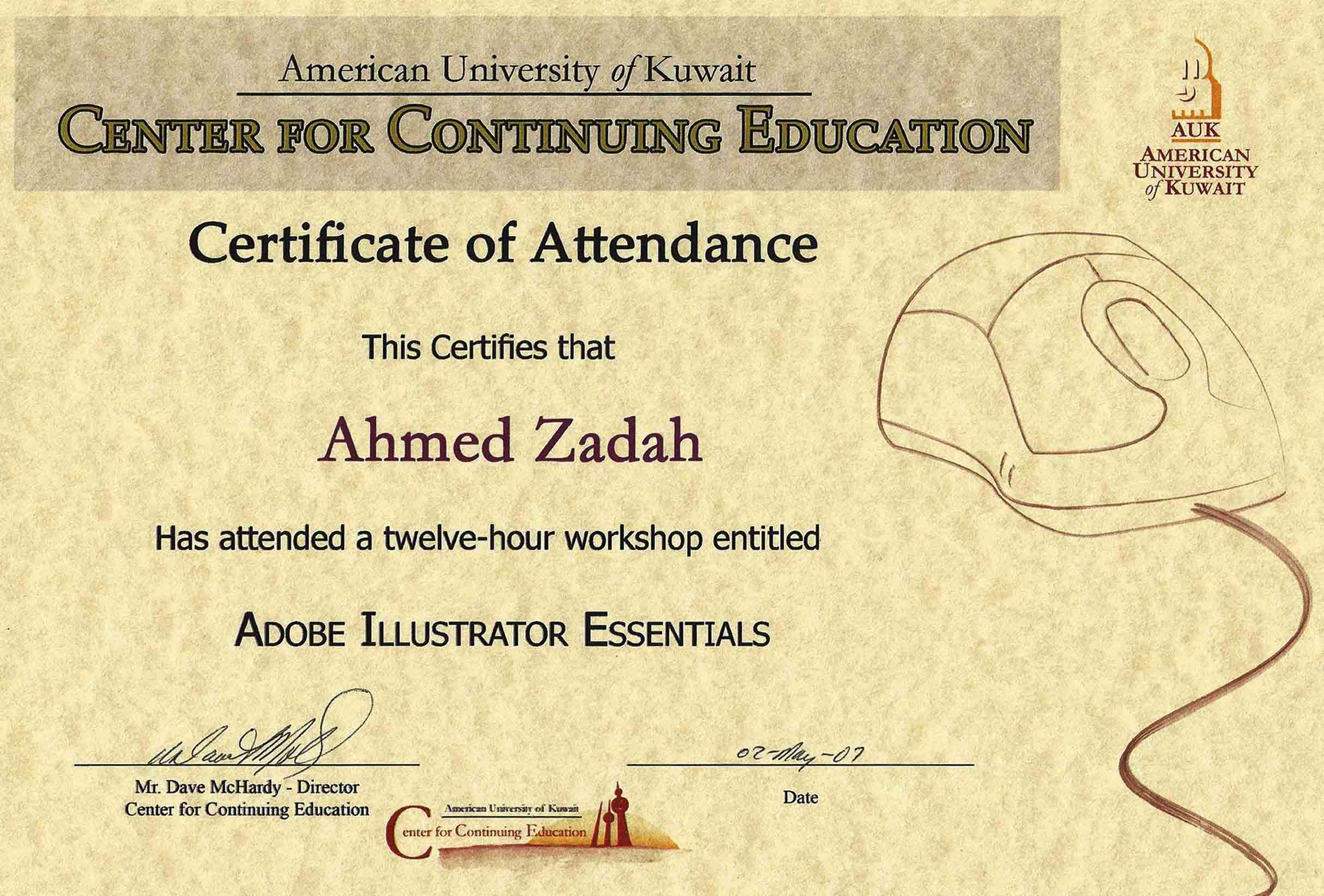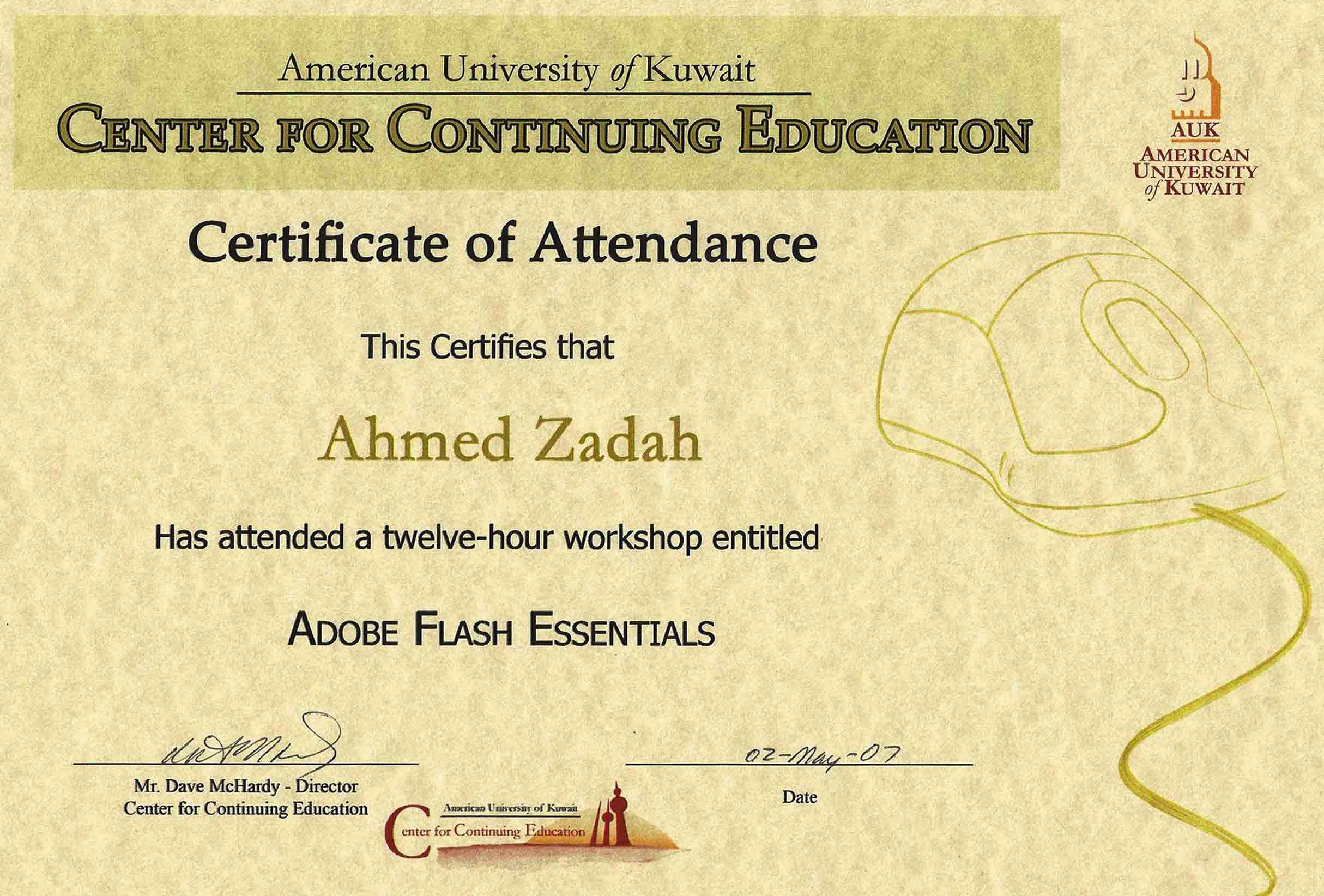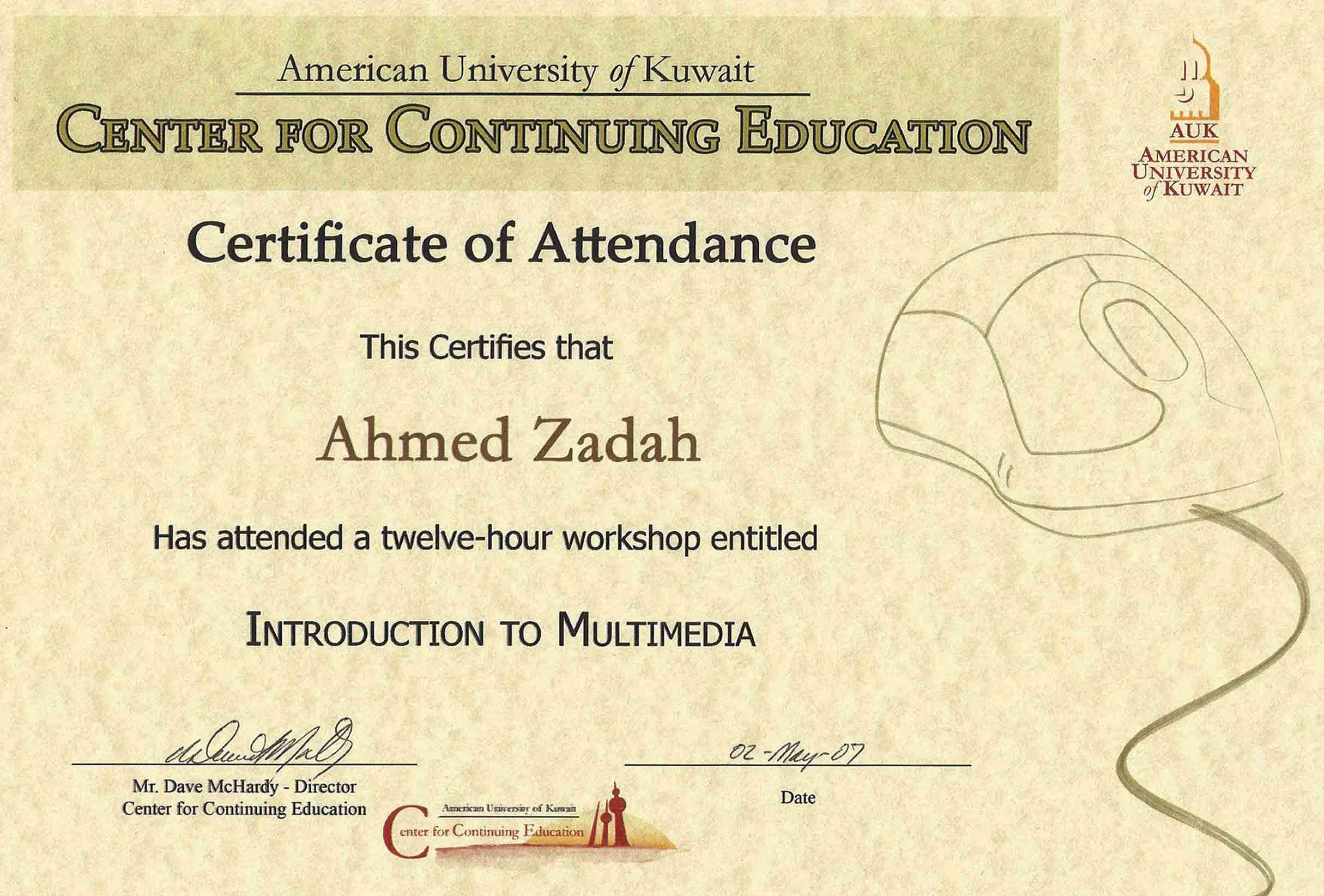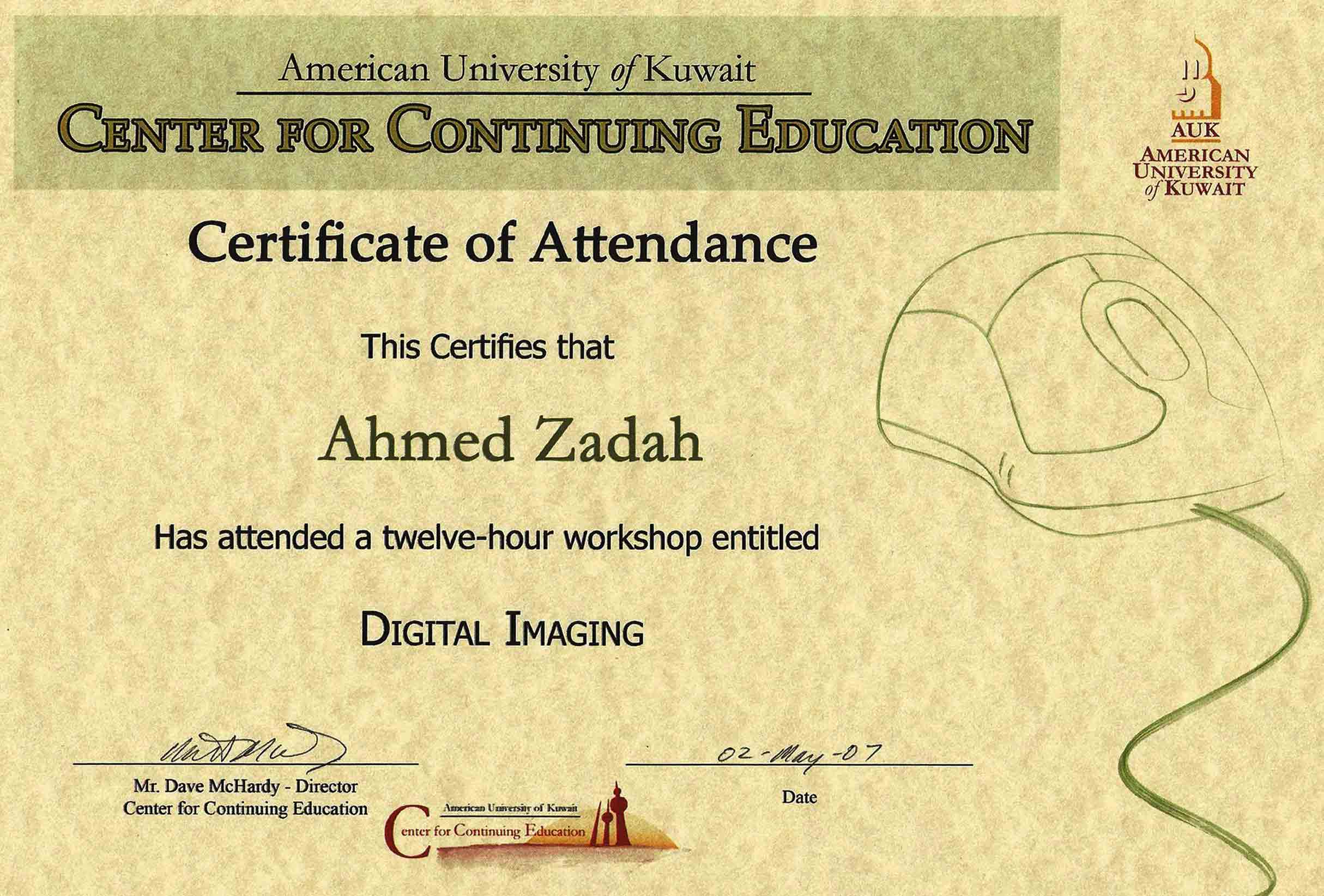 MY SKILLS
Computer Maintenance
Microsoft Programs
Network Marketing
ADDITIONAL SKILLS
Wall Drawing
Home Decoration
Perfumes Mixing
OTHER SKILLS
Electric Extensions
Iron Soldering
Satellite Programming
My Favorite Hobbies
BodyBuilding
Animals Breeding
Cars Modified